Italy and Mozambique have a privileged commercial partnership: our country is today the leading European investor (followed by Portugal, France and the United Kingdom) and about 30 small and medium-sized Italian companies operate in the country in areas like Information and Communication Technologies, oil and gas, construction, tourism and consulting services. But what does it mean for an Italian entrepreneur to run his own business in an African country?
We asked it to Luca and Fabrizio, two entrepreneurs based in Maputo who recently opened their fourth restaurant in the Mozambican capital, a pizzeria called "Campo Alto". Luca and Fabrizio, together with five business associates currently own 4 restaurants in Maputo, giving work to approximately 200 persons among waiters, chefs, cashiers and support staff. The first restaurant opened in 2010 in a quiet and residential area, and at that time the group was composed of three partners; today, the group is made of seven members and their fourth restaurant, "Campo Alto" promises to be a success story, like the others. "We have never looked for a new location where to open our restaurants, we have always been called by other investors and entrepreneurs asking us to open a new activity close to theirs, because people know how we work and  that we have the potential to attract a lot of clients and additional investments". Their second restaurant is placed in a renewed maritime club facing Maputo beach, the third one opened at the ground floor of a well-known hotel right behind Maputo cathedral, while the most recent Campo Alto is located at the first floor of a new commercial center with a nice terrace facing Costa do Sol promenade.
So what is the secret of their success, apart from faithfully reproducing delicious Italian dishes like lasagna and penne alla carbonara in the very heart of Maputo? An evident asset is represented by the fact that their company is primarily made of friends, and internal relationships are based on mutual trust and support – a great advantage when you decide to open a business at a 8.000 km distance from home. Another resource is constituted by the innovative form of management they are experimenting: every company member owns a percentage share of every restaurant, but there is a manager for every restaurant who invests a higher quota, receiving back a higher stake of profits. When the group finishes to pay back the initial investment (normally one or two years), the manager is given the possibility to buy up to 30% of the quotas from his associates. By investing his own money and buying his associates' quotas, the manager become much more invested in pursuing the success of the restaurant.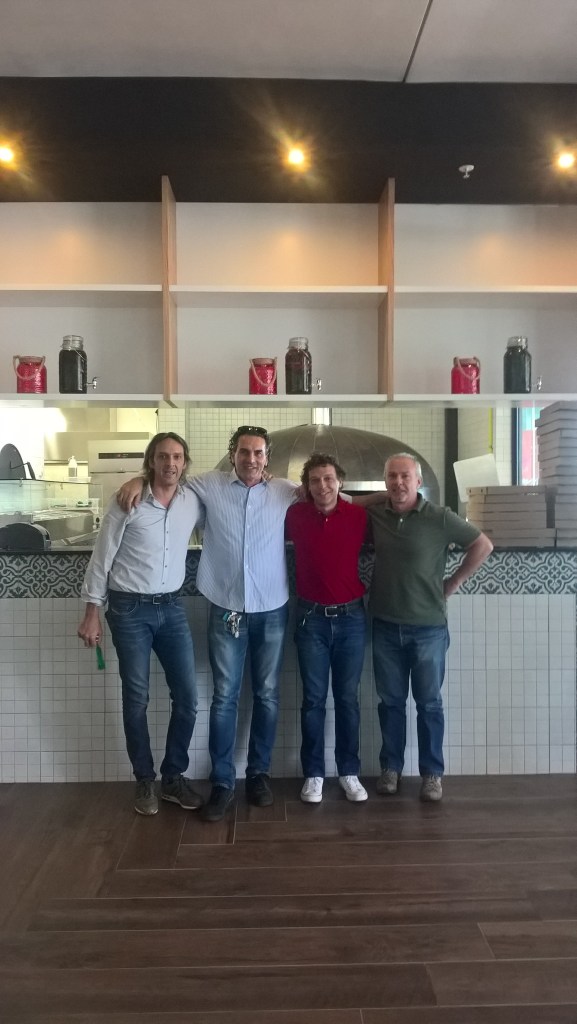 Fabrizio and Luca share similar backgrounds: they both worked for years in the field of development cooperation, also in tough contexts (Fabrizio has managed different humanitarian demining projects in Afghanistan, while Luca flew to Mozambique directly from South Sudan, where he was working for the United Nations), and suddenly decided to change life and start their own culinary business in Maputo. At my very obvious question, ("Why Mozambique, and why restaurants?"), Fabrizio answers that like most Italians, he's always had a passion for cooking, "We have got this in our DNA!". He arrived in Mozambique through the Italian Agency for Development Cooperation, where he has been working for 11 years, and was offered by some friends to join them in Campo di Mare restaurant, becoming the manager. Both Luca and Fabrizio agree on the fact that Mozambique is a great country to live in: besides mentioning Mozambican weather and desert beaches, Luca was particularly impressed by the warm welcoming he received from the locals.
They don't seem to regret their precedent life, and in a different way, they are still contributing to the country's growth: Fabrizio's "Campo di Mare" employs 66 persons (62 of them are Mozambicans), and in some cases workers were provided with training courses (Italian language classes, Hospitality, Cooking). Luca's "Campo Alto" opened two weeks ago, and currently counts on 31 employees selected through a CV screening and two interviews. Almost all of them are Mozambican, including the chef: "He can cook lasagna exactly like my mother!" Luca says.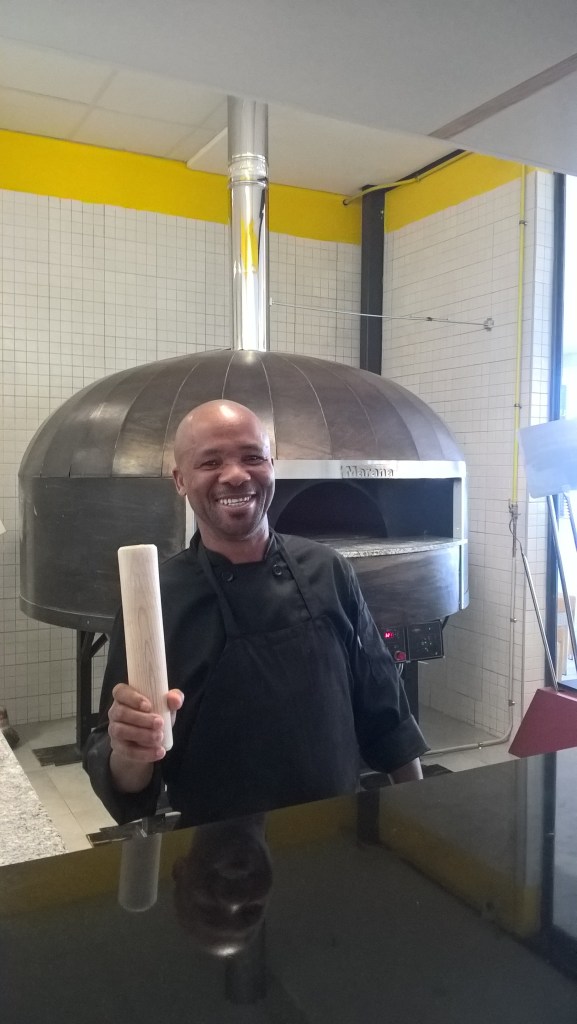 The pre-opening phase of Campo Alto wasn't easy, mainly for the customs clearance procedures connected to the import of equipment from Italy (like the huge pizza oven), but Luca is enthusiastic and he is already planning with Fabrizio to open new restaurants in the area: they are confident that they will be able to involve more friends in their project, "Italy is full of people willing to change their lives", says Fabrizio.