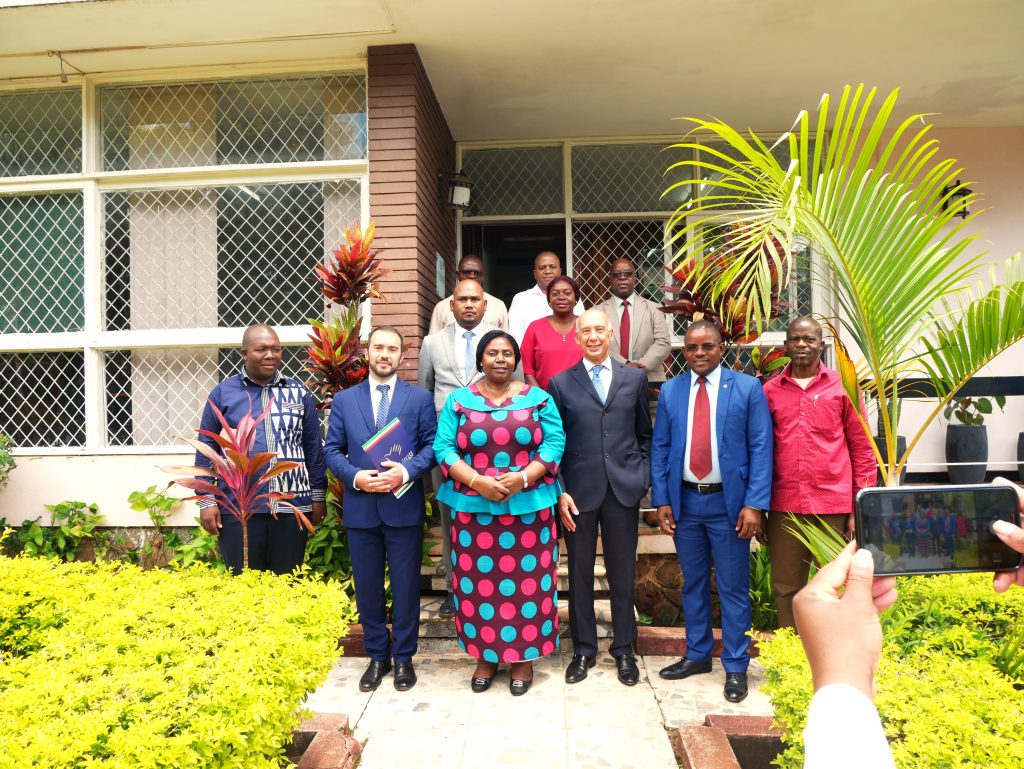 Friday, 20th of January 2023 saw the opening of the new program headquarters of the Italian Development Cooperation Agency (AICS) in the city of Chimoio (Province of Manica).
In the presence of the Governor of the Province of Manica, Francisca Domingos Tomás, the Ambassador of Italy in Mozambique, Gianni Bardini, and the Head of the AICS Office in Maputo, Paolo Enrico Sertoli, the new office was presented to the population and local authorities.
The Province of Manica is of great importance to the AICS office in Maputo, which over the years has established a strong network of relationships in the area. The new program office, in fact, will become the logistics center for two important programs, today in their initial stages:
AID 12300 – DELPAZ – Desenvolvimento Local para a Consolidação da Paz em Moçambique, is a program of the Mozambican Government financed by the European Union with the aim of contributing to the consolidation of peace at a subnational level in Mozambique. The program is currently operating in 14 districts of the provinces of Manica, Tete and Sofala, where activities are carried out to strengthen local institutions, for the benefit of the population that has most suffered from the consequences of the conflict.
AID 12248 – AS MULHERES NO SUSTENTA, which aims to promote rural development and job creation in the rural areas of the Province of Manica through support to the MADER 2020-2024 Program and the SUSTENTA initiative, with particular attention to women producers.
In addition to these two programs, AICS is already working in the Manica area with other important, well established projects, which will now find a new landmark in the new AICS headquarters in Chimoio. Particularly:
The AID 11671 initiative "Improving the inclusive and sustainable development of agricultural supply chains, including the typical Ibo coffee", in collaboration with UNIDO, with the aim of increasing income generation for small producers in Cabo Delgado and Manica, through the promotion of inclusive and sustainable supply chains in the fruit and vegetable and coffee sectors.
The AID 9021 initiative "Rural Development Support Program (PADR) in the Provinces of Manica and Sofala", launched in 2010, implemented by MADER through the Fundo de Fomento Agrario e Extension Rural (FAR, FP) with the aim of improving the income and social conditions of the rural populations of the Provinces of Manica and Sofala.
The opening ceremony of the new program office was also the occasion to deliver four five-ton trucks and four motorcycles that will contribute to the enhancement of local agricultural services, in the framework of the AID program. 9021 – PADR.
At the end of the ceremony, the Italian Ambassador Gianni Bardini and AICS Head of Office Paolo Enrico Sertoli had the opportunity to visit the district of Macate, where they were able to speak with the beneficiaries of the programs financed by AICS and see the results achieved so far in the areas of intervention.
| | |
| --- | --- |
| | |
| | |